¿How do I contact seller?
¡Too easy!
Enter the ad that interests you.

On the right side of the ad you will find the contact information of the seller or advertiser.

You can contact the user by phone (if you published one) or by email.

Write the message you want to send, your name, email and phone number.

Once you have completed the contact form, click on "Contact the advertiser"

¡The seller will receive your message!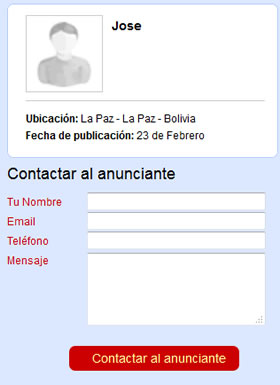 Remember that many times advertisers delay answering and sometimes they do not.
Guardar