¿How do I delete my ad?
¿Have you already sold your product? ¡
Remember to always delete your ad or the sellers will continue to contact you!


Removing an ad is very easy, let's step by step:


1) If you are a registered user:
Enter the main page of Doplim.
Click on "My account" and write your email and password.
Click on "My Notices".
You will see the ads that you have active with the option "Delete"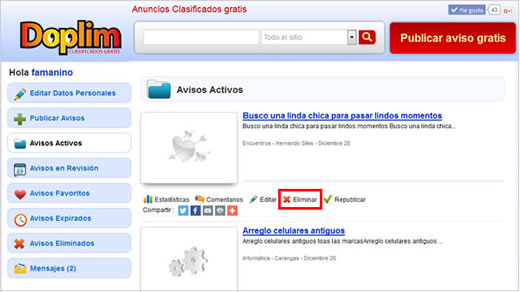 2) From your email:
Another way to eliminate is by means of the email that we send you notifying you that your ad was published successfully, from this email you can delete the ad.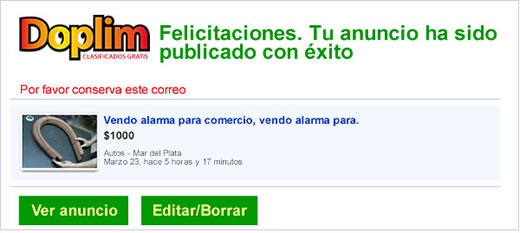 3) If you are not registered:
If you want to delete an ad and you are not registered, you will have to register following all the steps and then you will be able to enter "My account" and delete your ad.


4) Other:
If you do not know if you are registered and do not remember the email with which you published your ad, you can contact us by sending us the url (web address) of the ad that you want us to delete.

¿
Still do not have an account in Doplim?
If the answer is no (¡we can not believe it!), Take 5 minutes of your time to register.
Guardar